Liza & James
March 1, 2019
"We are so happy we had Richard as our photographer! It is clear that photography is not just a job for him, but it is his passion. He was dedicated throughout the whole process and went above all of our expectations. He truly wants to make sure you have the most stress free experience."

Liza Thorton
The first time I met Liza and James was at a local wedding show and right away I knew I wanted to work with them. You know those couples that are so down to earth and give off such amazing vibes? – that's Liza and James! You can check out their amazing engagement session at Jackson Park.
Liza found this amazing Air BnB on the water in Harrow, which set the perfect scene for hair and makeup while enjoying some mimosas. While the ladies exchanges beautiful Swarovski bracelets, hugs and stories, you could just feel how close these friends were. This was a very tight knit bride tribe and just seeing these ladies together was inspiring. Once hair and makeup was complete we headed to one of my favourite venues, Sprucewood in Amhertsburg for the ladies to finish getting ready. The ceremony was beautiful, with not only the proud parents shedding a few tears, but also James. His emotions totally overcame him in such a heartwarming display of affection when he saw Liza start to walk down the aisle. Vows were exchanged and sealed with a kiss and then we were on to formal and bridal party portraits. After that it was PARTY time and these families let loose tearing up the dance floor. We ended the night with some amazing night shots which look like they belong in a magazine.
Check out the highlights from their beautiful day below: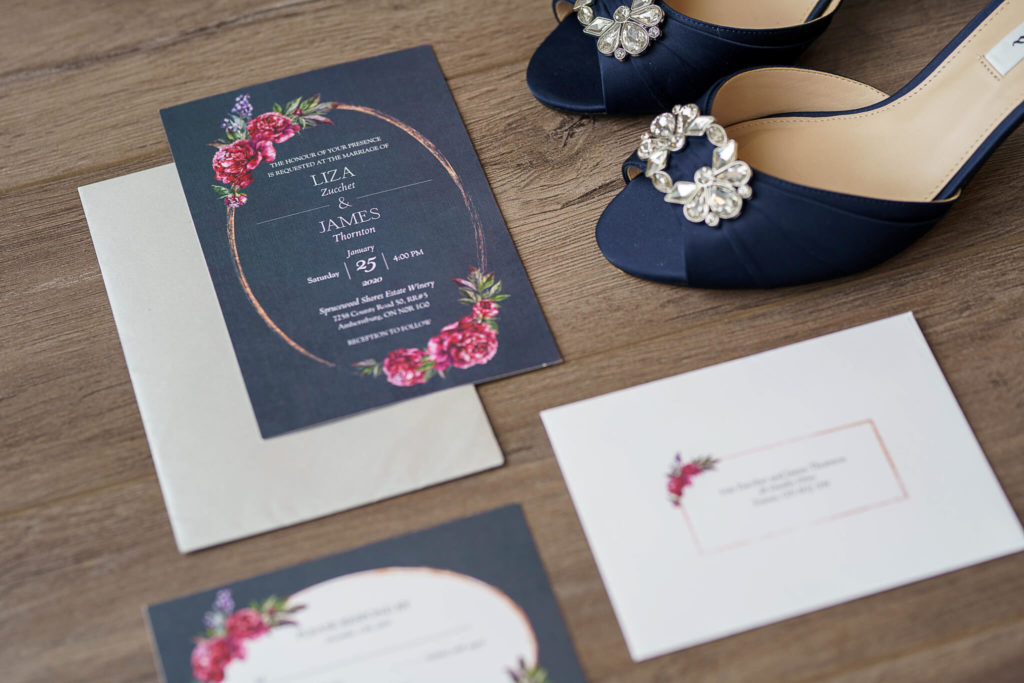 Some of the amazing vendors that helped make this day so magical:
Ceremony/Reception: Sprucewood Shores Estate Winery
Wedding Dress: Kleinfeld Canada, Paloma Blanca
DJ: DJ PJ Productions (Paul Tawil)
Floral and Decor: Gail's Flower and Event Decor
Hair: Stay Gold Mobile Hair (Ange Holding)
Make-Up: Melissa Lux (Melissa Dipaolo)
Groom's Clothing: The Suit Shop Co Ltd.
Videographer: Presidential Productions (Remy Cloutier)
Caterer: 3D Live Caterers (Don Kumarasinghe)
Cake: Nadia Iafrate
Celebrant: Royal Wedding Garden ( Gloria Steacy)
Rings: Precision Jewellers
Next post Nadia & Grant